Are you a cyclist who's ready to unlock the adventure and simplicity of single-speed mountain bike riding? Say goodbye to the complexity of multi-geared bikes and embrace the beauty of a single-gear ratio.
This article explores the benefits and features of single-speed mountain bikes. We'll review the best single-speed (SS) mountain bikes for 2023 and provide essential tips for customization, maintenance, and transitioning to most single-speed bikes from multi-geared bikes.
Let's dive into this unique type of mountain bike and discover a new way to conquer the trails!
Riding Single-Speed: The Basics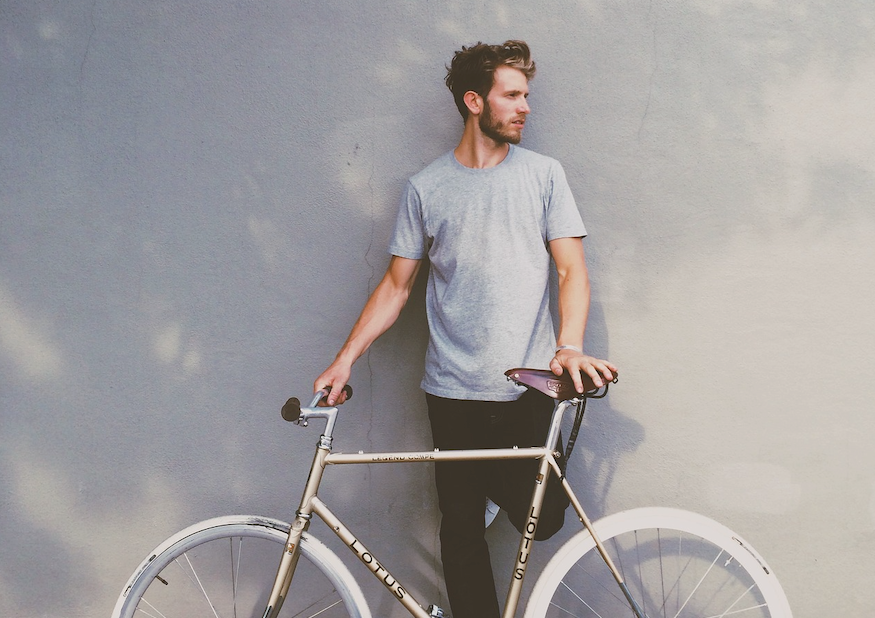 Single-speed biking is a thrilling way to take your riding to the next level. With just one gear ratio, cyclists experience the simplicity, efficiency, and pure joy of conquering the trails on a bike stripped down to its essential components.
Various types of single-speed bikes are available, including urban bikes, do-it-all single-speeds, SS road bikes, track bikes with frames, and SS mountain bikes.
When putting together your bike, you should consider the frame material, gear ratio, and quality of the components.
Riding a single-speed bike requires mastering the drivetrain, ensuring your tires have enough clearance, getting the right amount of bosses, and understanding the importance of front braking.
As for maintenance, keep an eye on the chain tension, tire pressure, and brakes to ensure your bike stays in tip-top shape.
Choosing the right SS MTB can be an exciting journey. From selecting the perfect frame material and gear ratio to mastering the art of single-speed riding, you'll experience the freedom and satisfaction of conquering the trails with just flat pedals and a single gear.
So visit your local bike shop, test out some single-speed mountain bikes, and embark on a new adventure in serious mountain biking itself.
Top 2023 SS Mountain Bike Models
Prepare to rule the trails with one of these top 2023 single-speed mountain bikes: the Spot Rocker SS, Pivot LES Singlespeed, Surly Lowside, and Kona Unit. Each of these four singlespeed mountain bikes offers a unique combination of features and benefits to help you easily tackle intense rides and steep inclines.
Remember, when choosing your SS MTB, consider weight, frame material, and style of riding. In the following sections, we'll explore the features and benefits of these top-notch bikes to help you make the best choice for your style and preferences.
Spot Rocker Single-Speed
The Spot Rocker SS covers you if you want to go all out on a single-speed mountain bike purchase. The 6-star build level on this bike offers premium components at a premium price. This bike is for serious mountain bikers ready to tackle the most challenging terrain and downhills.
The carbon frame is a standout feature of the Rocker SS. While it may look pretty, it's also extremely rugged. It's also quite light, ideal for single-speed riders who want to shave off a few pounds from their ride.
Other key components that impressed us on the Rocker SS include the carbon fiber belt drive that helps you gain speed quickly and maintain it. You'll have no problem keeping up with your friends on this single-speed bike.
The cabling on this bike is seamless and beautiful. The frame is filled with guides that integrate the brake cables into the tube, giving the bike a seamless look and finish. It also makes it easy to service the cables when needed.
This bike is a fun ride due to its modern geometry, dropper post, and steep seat tube angle. You can also choose between 27.5-plus or 29-inch tires to match the way you ride. All in all, this bike is filled with premium features and components.
Pivot LES Singlespeed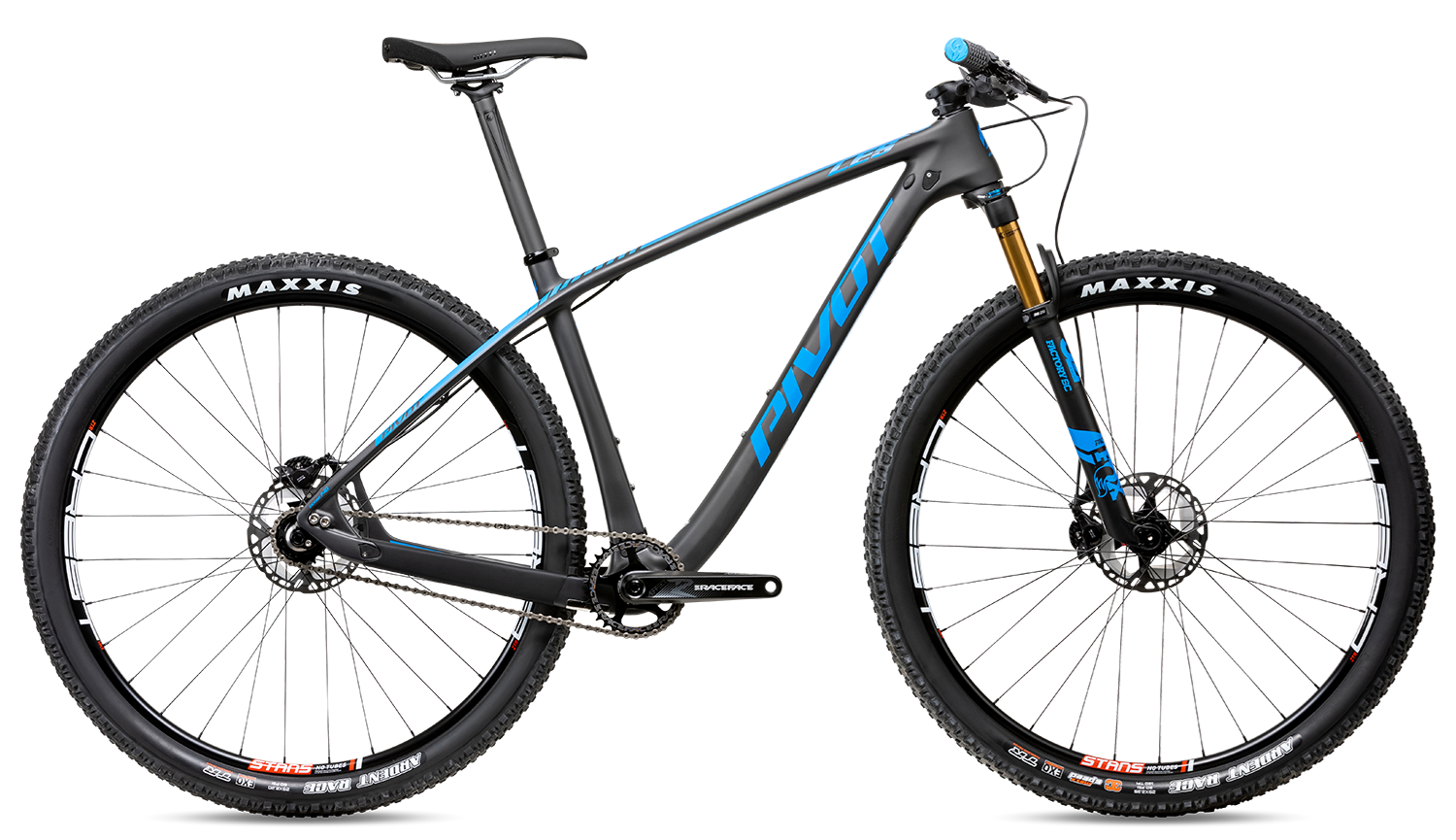 With its elegant simplicity and surprising speed, the LES Singlespeed excels at the strategic art of riding with just one gear. By combining the sporty and lightweight DNA of the LES SL with our reliable Swinger II dropout system, they've built a dream ride for Singlespeed enthusiasts.
The Pivot LES Singlespeed is a top-of-the-line hardtail bike with a carbon frame and sliding rear dropouts. You'll need the correct frame version and a dropout kit from Pivot to get a Pivot LES as a single speed.
This bike offers many configurations. It can accommodate 27.5″ and 29″ wheels, single-speed and variable gear options, and a Pivot LES super light race version. With its lightweight carbon frame and customizable options, the Pivot LES Singlespeed is an excellent choice for riders who want the best in performance and adaptability.
Surly Lowside
The Surly Lowside embodies the matured version of the bike you cherished during childhood when dreams were abundant, and ambition was alive. Whether it's conquering singletrack trails or being parked outside your beloved watering hole, Lowside thrives in both environments.
As a single-speed mountain bike, Lowside proudly carries the legacy of Surly's DNA since its inception, tracing back to the legendary 1×1 Rat Ride. Despite bidding farewell to the 1×1 after numerous memorable Homie Fall Fests and countless remarkable achievements, Lowside continues where its predecessor left off, taking the torch and carrying it forward.
The Lowside is a one-of-a-kind single-speed MTB that offers a unique riding experience. In 2017, Surly revamped the Lowside, adding modern features like dropper post routing holes and the versatile "Gnot Boost" hub spacing, which can easily handle 135mm, 142, or 148mm (boost).
Kona Unit
The Kona Unit is a must-have bike for thrill-seekers looking to take their adventure and exploration to the next level. This bike is designed for riders who have grown weary of the complexities of modern dual-suspension mountain bikes.
It's also perfect for those seeking a change from the local trails and a chance to push their limits. Whether you want to enhance your skills or crave top-notch performance at an affordable price, this bike is for you.
The frame is crafted from reliable butted chromoly steel, featuring shorter chainstays, ample tire clearance, and cable guides (in case you decide to add a rear derailleur). With a standard 1 1/8-inch head tube and mounts for two water bottle cages, convenience is never compromised.
The sliding rear dropout allows effortless adjustments to fine-tune the bike's gearing, while the wishbone fork is constructed from tapered steel tubing.
In an era of oversized carbon fiber frames resembling billboards, the Unit stands out with its modest, perfectly rounded steel tubes, exuding a sense of cleanliness. The flat white paint feels like smooth powder coating when you lay your hands on it.
The eye-catching 7-inch brake rotor and custom-made WTB Valcon saddle capture attention, but the Unit's simplicity will catch the eye of everyone you encounter on the trail.
Shop the best mountain bike gear at Trek.com. Compare products and prices. Free shipping on orders of $49 or more.
Customizing Your Single-Speed MTB
Now that you've chosen your perfect single-speed MTB, it's time to make it your own. Customizing your bike allows you to tailor it to your riding preferences and the terrain you'll be conquering.
In the following sections, we'll delve into frame material choices, suspension vs. rigid forks, and gear ratios and wheel sizes to help you create the ultimate single-speed biking machine.
Frame Material Choices
When choosing a frame material, you have several options, including hi-tensile, chrome, aluminum, carbon fiber, or titanium. Steel and an aluminum frame are the most common choices for single-speeders, offering a balance of durability and affordability.
Single-speed racing bikes often use tubing similar to that found on road bikes, while BMX cruisers typically feature chromoly steel frames. The right frame material for your single-speed mountain bike will depend on your riding preferences and budget, so be sure to consider all the options before deciding.
Suspension vs. Rigid Forks
When it comes to forks on your single-speed mountain bike, you have two main choices: suspension and a rigid fork. Suspension forks offer a more comfortable ride on bumpy trails by absorbing shock, while rigid forks provide a lightweight and efficient option.
The choice between rigid and suspension forks will largely depend on how you ride, the terrain you tackle, and your preferences. Remember that while suspension forks offer a smoother ride, they may add weight and require more maintenance than their rigid counterparts.
Gear Ratios and Wheel Sizes
Choosing the right gear ratio and wheel size for your single-speed mountain bike is essential for optimizing your riding experience. Typical gear ratios for these types of bikes include 42:16, 42:17, and 42:18, though the perfect ratio will depend on your riding skill, fitness level, and the terrain you'll be conquering.
For on-road single-speed bikes, a ratio between 2.3:1 and 2.75:1 is ideal. Fixed gear ratios, on the other hand, typically hover around 2.75:1. Experimenting with different components and gear ratios can help you find the perfect balance for your needs.
As for wheel sizes, SS bikes can accommodate a range of options, from 700c to 26″, so be sure to choose the size that best suits your preferences.
Maintenance and Upkeep
One of the major benefits of single-speed mountain bikes is their relatively low maintenance requirements. With fewer components to worry about, you can spend more time enjoying the trails and less time tinkering with your bike.
To keep your SS MTB in tip-top shape, regularly clean and lube the chain, check tire pressure, and inspect the shock at least once or twice a year.
SS bikes are generally easier to keep clean and lubed than their multi-speed counterparts, thanks to their simpler drivetrains. This means you can spend less time on maintenance and more time enjoying the thrill of the ride.
Remember, a well-maintained bike will last longer and perform better on the trails. So invest some time and effort into regular maintenance and upkeep to ensure your bike stays in peak condition and ready for adventure.
Advantages of Riding Single-Speed
A single-speed mountain bike offers numerous benefits, including simplicity, cost savings, improved fitness levels, and a better understanding of momentum. The simplicity of this kind of bike comes from its lack of complex components, making it lightweight and easy to ride. They are often more budget-friendly than multi-speed bikes due to their fewer parts.
Riding a single-speed bike can also help improve your fitness levels and give you a better understanding of the physics of momentum. Fixed-gear bikes, in particular, are great for building fitness, as they require constant pedaling and can help you conquer even the toughest climbs.
Additionally, riding a SS bike can help you develop better control and agility on the trails as you learn to maintain speed and momentum through proper body positioning and technique.
The advantages of riding a single-speed mountain bike make it an attractive option for riders looking to simplify their cycling experience, save money, and improve their fitness and riding skills.
Transitioning from Multi-Geared Bikes
If you're considering switching from a multi-geared bike to a fixed-gear bike, you may wonder how to adjust to the new ride. Converting your multi-speed bike to a fixed gear is relatively easy, with the help of the original rear hub and a single BMX freewheel. You can also modify the front rear wheel dropout to accept a rear derailleur hanger for versatility.
One of the main differences between a fixed-gear bike and a multi-geared bike is the lack of components, such as cassettes, chainrings, gear cables, derailleurs, and gear levers. This simplicity can make riding a fixed gear feel like an entirely new bike experience, requiring you to adjust your riding technique to account for the lack of gears.
Practice shifting your weight and using your body to control the bike, braking, and cornering to master the art of single-speed riding.
Transitioning from a multi-geared bike to a single-speed mountain bike can be an exciting and rewarding experience. With some practice and patience, you'll soon enjoy the simplicity, efficiency, and thrill of conquering the same trails again with a fixed-gear ride.
Single-Speed MTB for Different Terrains
Single-speed mountain bikes are versatile machines capable of tackling various terrains, from road and mountain to gravel and track. Choosing the right SS MTB for your terrain preferences is essential for optimizing your riding experience.
For example, if you're looking for a bike to tackle cross-country, downhill, or trail riding, ensure you choose a single-speed mountain bike designed for those specific terrains.
When it comes to bottom bracket sizes, the standard size for mountain bikes is 73mm, providing a stable and comfortable ride on various terrains. Mid-priced single-speed bikes are also well-suited for rough terrain, city streets, and light gravel, offering a versatile option for riders who enjoy urban and off-road adventures.
No matter what terrain you plan to conquer, a single-speed mountain bike is designed to meet your needs.
Beginner's Guide to Single-Speed Mountain Biking
You may wonder where to start if you're new to SS mountain biking. The key to getting started lies in understanding the basics of gear ratio, terrain, and technique.
A gear ratio between 2.7 and 2.8 is a good starting point for beginners, providing a balance of ease and challenge. If you plan to tackle steep climbs, consider a higher gear ratio, such as 44:16 or 46:18.
Experimenting with different components and gear ratios will help you find the perfect balance for your riding style and needs.
Choosing the right bike and accessories is also crucial for beginners. Visit your local bike shop to test out various single-speed mountain bikes and find the one that is most comfortable and suits your riding style.
Invest in essential gear such as helmets, shoes, and clothing to ensure a safe and enjoyable riding experience. With the right gear, knowledge, and practice, you'll be well on your way to mastering the art of single-speed biking.
Accessories and Gear for Single-Speed Riders
To enhance your single-speed mountain biking experience, investing in the right accessories and gear is important. Some essentials for every rider include lights, locks, fenders, and racks to keep your bike safe and functional. In addition, pay attention to the three contact points between your body and your bike – the handlebars, saddle, and pedals – to ensure optimal comfort and control during your rides.
Bar tape is a popular accessory for single-speed bikes, especially those with curved 'drop bars' and 'bull horns'. Padded bar tape can help cushion your hands against shock on bumpy roads, reducing discomfort and fatigue during long rides. Consider investing in a sturdy 'D-Lock' or similar locking device to secure your single-speed bike.
Equipping yourself with the right accessories and gear will make your riding experience more enjoyable and help ensure your bike's safety and longevity. So gear up, hit the trails, and discover the thrills.
Shop the best mountain bike gear at Trek.com. Compare products and prices. Free shipping on orders of $49 or more.
Summary
In conclusion, biking on a SS MTB offers a unique and exciting way to experience the trails, combining simplicity, cost savings, and improved fitness levels with a better understanding of momentum.
From choosing the right bike and customizing it to suit your preferences to mastering the art of single-speed riding and transitioning from multi-geared bikes, a world of adventure is waiting to be unlocked. So gear up, hit the trails, and discover the thrill of conquering the terrain with just one gear!
Related Content